02
—
THE ECOSYSTEM CREATES MORE JOBS
The ecosystem employs 123,700 professionals.
Workplace creation continues to increase and represents 19% of the total number of ICT workers in Spain. Massive layoffs do not have a negative impact in Catalonia, where 60% of companies plan to expand the team.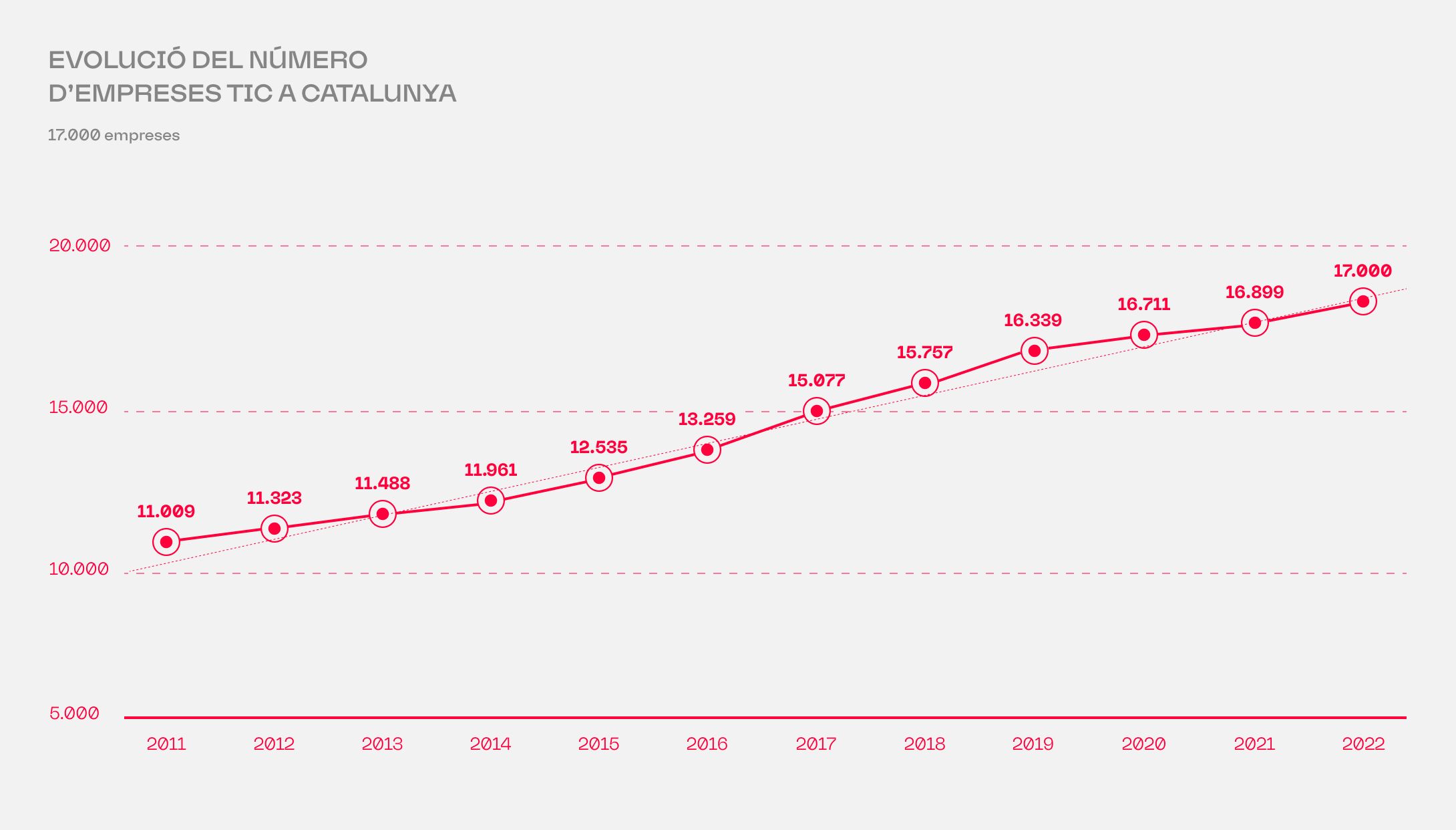 The industry had 16,889 companies in 2021, 53% more than in 2011. It is on trend to grow to 17,000 information technology enterprises in Catalonia by the end of 2022.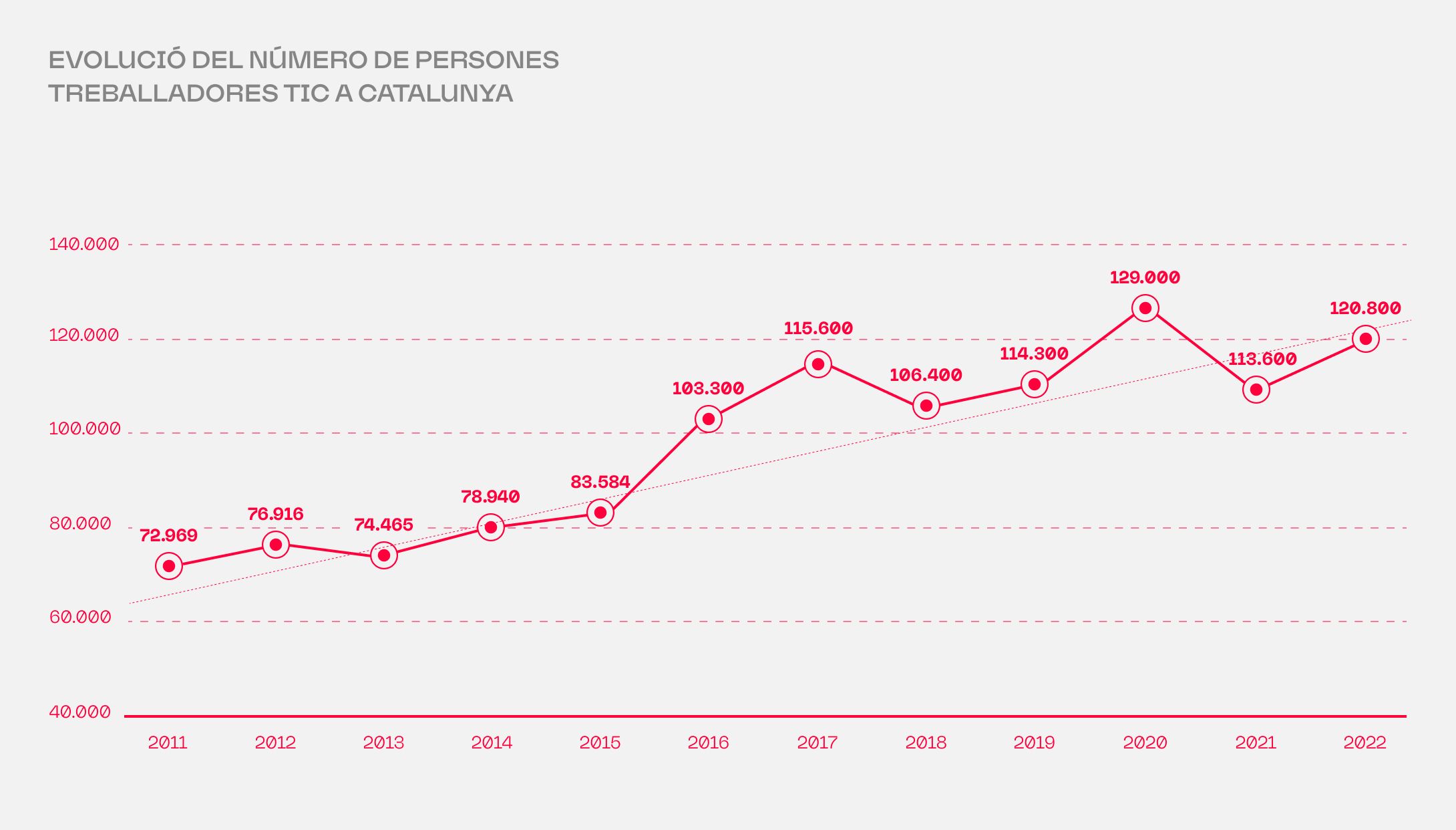 120,800 workers were recorded in the Catalan IT industry in Q3 2022. After the increase in the number of industry jobs during the pandemic and subsequent reduction, companies are recruiting again. The tech industry workforce has grown by 65.5% since 2011.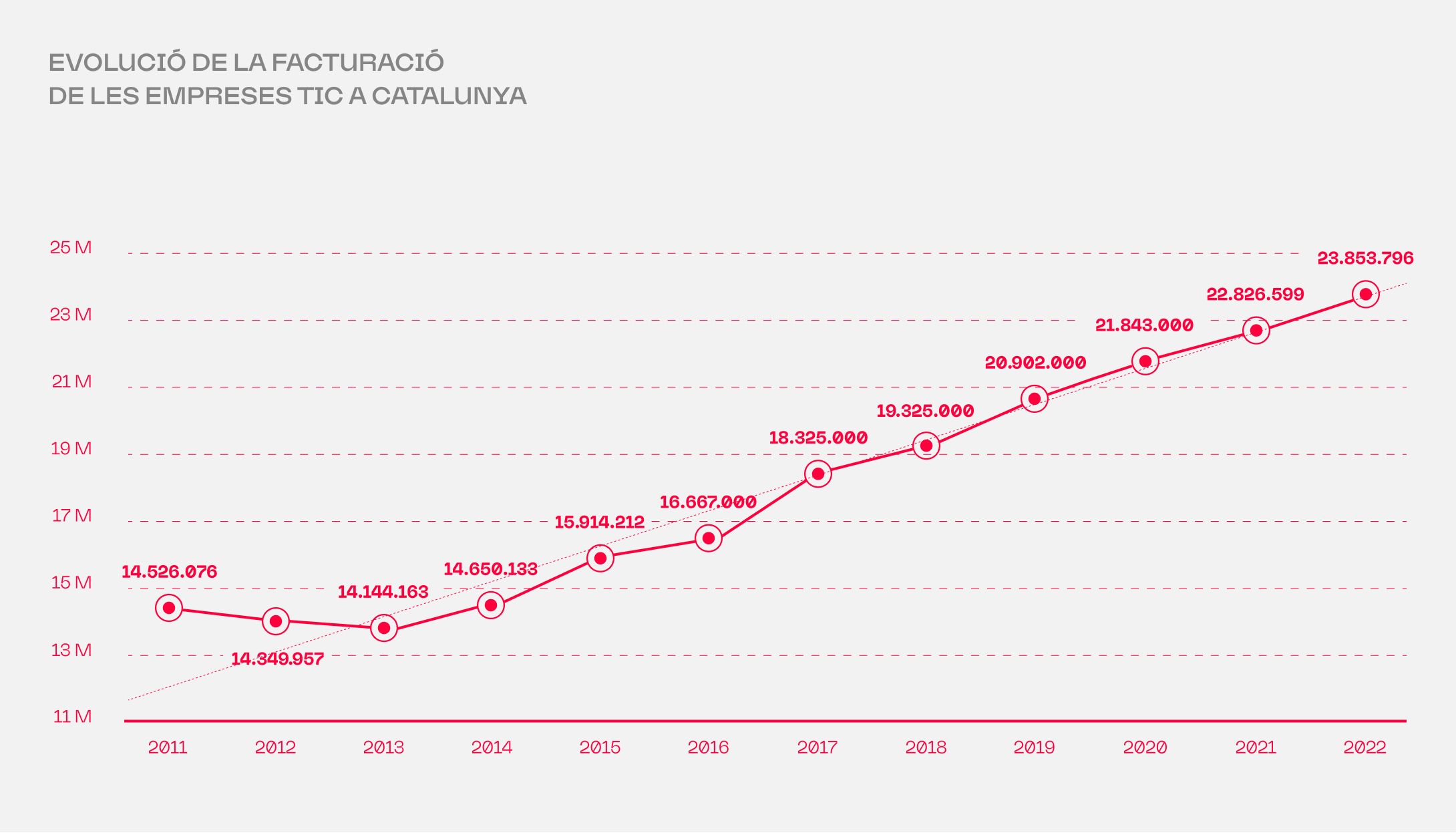 With a total turnover just north of €20.9 bn in 2019 delivering 8.31% of Catalonia's GDP, the pattern allows us to gauge an industry currently worth over €23 bn and becoming increasingly important to the Catalan economy, accounting for between 9.5% and 10% of its gross domestic product.